Season 1 
of The X-Factor debuted on Fox on September 21, 2011 and ended on December 22, 2011. The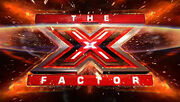 show was hosted by Welsh television personality Steve Jones with
Simon Cowell
,
LA Reid
,
Paula Abdul
, and
Nicole Scherzinger
making up the judging panel. British singer Cheryl Cole was originally a part of the panel but was fired and replaced by Scherzinger.
The winner of the show would win a $5 million contract with Epic Records as well as star in their own Pepsi commercial, which would air during Super Bowl XLVI on NBC on February 5, 2012.
This season was won by Florida nursing student Melanie Amaro.
After this season concluded, Jones, Abdul, and Scherzinger were all let go. Scherzinger later became a judge on the UK version of the show.
Controversay
Cheryl Cole firing
British pop star Cheryl Cole, who had been a judge on the UK show for 3 years, was originally a part of the judging panel during the Los Angeles and Chicago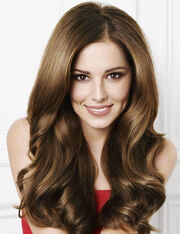 auditions. However, for reasons unknown at the time, she was fired. Reports ranged from complaints about her thick Geordie accent being too hard for people to understand (many have disputed this) to a lack of rapport with fellow judge Paula Abdul. However, according to Cole in her 2012 memoir, the reason she was let go was because she caught Nicole Scherzinger, who had originally been hired to co-host the show, talking with Simon Cowell about taking Cole's place on the panel.
Rachel Crow elimination
In week 7, Nicole Scherzinger opted to eliminate 13-year-old contestant Rachel Crow over Marcus Canty, sending the vote into deadlock. Crow ended up eliminated as a result of this, causing a massive outrage. It caused many critics to declare that the show's minimum audition age limit of 12 should be raised. Scherzinger even received death threats from viewers, many of whom held her responsible for Crow's elimination. 
Notable past contestants
Emily Piriz, who auditioned as part of the duo AusEm with former inTENsity member Austin Percario, finished in 12th place on season 13 of American Idol.
Josh Kaufman, who had auditioned but didn't make it past the audition phase, later won season 6 of the NBC singing show The Voice in 2014, where he was mentored by R&B superstar Usher.